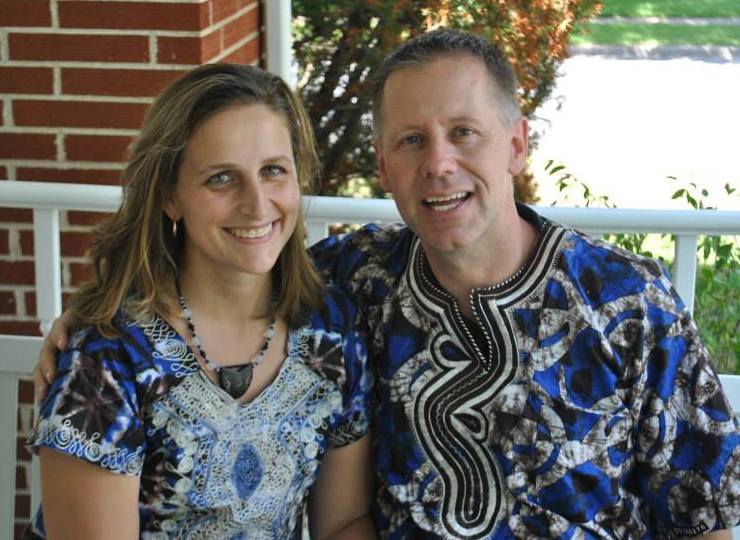 Teamwork Africa founders Mark & Peggy Halvorsen started Teamwork Africa after losing 3 year old Habbakuk, who they were hoping to adopt from Liberia, to cholera. Their journey led them into a friendship and unity of mind with Pastor Peter Flomo, who has a passion to see the people in the interior of Liberia hear the Gospel. His vision is to start churches to share the Good News of Jesus Christ and to minister to the physical needs of the community.
In October 2010, Peggy Halvorsen went to Liberia, West Africa and heard about the need for church planting and evangelism. When she returned home, she told her husband Mark, who has a passion for preaching the Gospel and proclaiming the truth of God's grace. They returned to Liberia together in March of 2011 and started Teamwork Africa with several Liberian pastors.
The Halvorsens are currently preparing to follow God's calling to live in Liberia. They will leave this August and continue being a part of Teamwork Africa with Peggy as the Liberian Coordinator. Mark plans to work with our mission of equiping local pastors with tools to share the Gospel of Christ to everyone in Liberia.
Watch Peggy's story on Vimeo | Email Peggy: peggy@teamworkafrica.org
---
Teamwork Africa Staff

Dale McCaulley
– Executive Director-US


Dale McCaulley's ministry journey began as a junior in high school when he became aware that God had a special purpose for his life to answer the Lord's call to full-time vocational ministry. His ministry journey over the last 37 years has taken him from working with young people in Missions and Christian camping ministry, to serving as a chaplain and counselor to professional athletes, youth and worship ministry in local churches, and as a church planter and currently the lead pastor of River's Edge Fellowship in East Moline, IL.
Dale received his education and training at Philadelphia College of Bible (now Philadelphia Biblical University), Clearwater Christian College, and completed his seminary education at Tampa Bay Theological Seminary. His call to Teamwork Africa is the result of a trip to Liberia in late 2015 where the Lord captured his heart and gave him a love for the Liberian people and a burden to use his lifelong ministry experience to further share and grow the ministry of Teamwork Africa.
Dale's life verses are: "For the grace of God that brings salvation has appeared to all men. It teaches us to say no to ungodliness and worldly passions, and to live self-controlled, upright and Godly lives in this present age, while we wait for the blessed hope the glorious appearing of our great God and Savior, Jesus Christ, who gave Himself for us to redeem us from all wickedness and to purify for Himself a people that are His very own, eager to do what is good." (Titus 2:11-14).
Dale is a board member and the Executive Director for Teamwork Africa-US.






Rebecca Hoffman
– Director of Development
At a young age Rebecca discovered God had placed a strong interest and passion in her heart for different cultures, foreign languages, and people from other parts of the world. She participated in various church-sponsored missions trips across all of North America during high school and college, where this international interest and love for people of different cultures grew. She also had a strong interest in the business world and decided to pursue a degree in both areas. Rebecca studied at the University of MN – Carlson School of Management where she earned a degree in International Marketing. During her education she studied for a semester at Vienna University of Economics and Business in Austria. Prior to Teamwork Africa, Rebecca worked in technical sales, global account management and business development for both an international chemical company as well as a private domestic Fortune 50 company.
Rebecca has been following God's work through Teamwork Africa for the past five years while living in Dallas, TX. She and her husband, Andy, and their two children recently moved to IA for Andy's career, and Rebecca sought an opportunity to be directly involved with Teamwork Africa. She recently joined the staff of Teamwork Africa as the Director of Development and is excited to become involved in the great work happening in this ministry.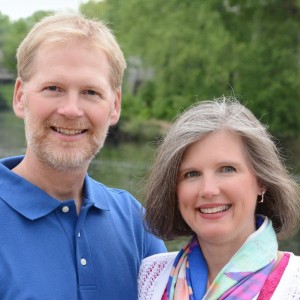 Kristin Lokkesmoe
– Starfish Kids Coordinator
For many years, Kristin has had a heart for Africa. However, her involvement with Teamwork Africa only began two years ago, in 2014, when she and her husband, Darren, began sponsoring children through Teamwork Africa's Starfish Kids program. Kristin loved the idea that she could travel with Teamwork Africa to visit the children, so one year later, in the spring of 2015, she went on the Starfish Kids trip and was able to meet many of the sponsored children, including several of her own. For over thirty years, the Lord has been preparing Kristin to meet the children's physical, educational, and spiritual needs through her training as a pediatrician, homeschooling mom of four, and founding member of a new church plant in Eau Claire. Kristin loves that the Starfish Kids' needs are met through the local churches in Liberia, and that Teamwork Africa enables the local churches to be the hands and feet of Jesus to their community. She has a passion for Liberia's children to find out how much they are loved by Jesus, and, in doing so, come to the salvation that can only be found in Him so that God's glory will one day be proclaimed throughout the world. Kristin lives in Eau Claire with her husband, Darren, and their four children.
Janelle Solberg

– Birth Kit Coordinator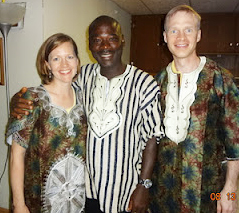 Janelle's first volunteer role was baking Christmas cookies with her friend Peggy, in hopes of raising enough money to install a drinking well in Kpeletayama in memory of little Habakkuk. As Teamwork Africa took shape, she helped write and edit materials to communicate the heart of the ministry to local churches, businesses, and the general community.
All along, Janelle has been moved by the dedication of Liberian pastors and churches who sacrificially care for their communities, and is happy to be part of a ministry that is so personal and tangible. Most recently, Janelle spearheaded an effort to send thousands of clean birth kits to assist nurses and midwives as they care for laboring mothers. Janelle and her husband Chris (Teamwork Africa board member) have been business owners for more than twenty years. Janelle has a background in education and is now home raising their four wonderful children.
The Teamwork Africa Board of Directors
Michael Thompson

Michael received Jesus Christ in his senior year of High School. Soon after Michael felt a lifelong calling to mentoring and training Christian Leaders and Pastors. This initial vision would begin unfolding 20 year later. In the meantime Michael began his ministry experience by serving on a ministry that facilitated ministry trips to Mexico. He served in this ministry until he was hired on staff of a megachurch in Saint Paul where he served in the areas of pastoring prayer ministries, visitation and office management for nearly 5 years. Michael then moved to Duluth to plant a church. At the same time he received a Master's Degree in Counseling and helped plant two counseling centers whose mission was to help lead people out of Satanism and those who had various levels of post traumatic stress. His approach included prayer based counseling which Michael developed as he integrated his faith into his counseling approach.
Michael then served on staff at North Bay Community Church as the Counseling Pastor and after 3 years moved to Winter and Radisson Free Churches to serve as lead Pastor for 6 years, after which he moved to Chippewa Falls. After serving as an executive pastor for 3 years in Chippewa Falls Michael moved to Faith Free Church in Stanley Wisconsin where he serves as lead pastor and also heads up Tuesday U in which future leaders pastors and missionaries are trained in a church based context and licensed through the Evangelical Free Church. He has been at Faith Free of Stanley since September of 2012.
Michael has two children, Natalie and Schneider and has been married to his wife Shelly since 1998. Michael has a missionary heart and desires to equip pastors and leaders both in the States and abroad wherever the Lord provides the opportunity. Michael's recent trip to Liberia included two weeks of theological training and was seen as a high point of his life and ministry.
Jason Bierbrauer


Jason has partnered with Teamwork Africa from its beginning. He has a passion to see Teamwork Africa meet physical, spiritual, and social needs in partnership with our brothers and sisters in Liberia, honoring their efforts and leadership. He draws on his ministry experience and his theological study (MDiv) at Fuller Seminary. Jason lives with his wife Sarah and their six children in Madison, WI, where he works for the Wisconsin Department of Children and Families. Jason and his family minister at their church and among others in their lives. He and his wife especially enjoy supporting others in marriage and parenting. Jason is also a deacon at their church and co-leads a small group. He is honored to serve as a board member for Teamwork Africa, an organization that is doing so much good.
Sheila took her first mission's trip at the age of 18 — the trip was life changing. While working overseas with a Christian organization, she committed herself to continue serving God in missions, trusting Him with the outcome of that decision. Upon returning to her home in Alaska and attending Bible college she soon met and married Jesse. Over the last 30 years they have raised three daughter's who share their parent's heart for missions and reaching past their comfort zones to spread the Gospel both far and near. While serving in local churches throughout their marriage, the emphasis has grown to one of deeper relationship with God through the Word and through prayer and a deeper compassion for the lost and hurting. It was on her first overseas mission where she began scripture memorization and studying the Word of God (at that time the scriptures were memorized in the King James Version!) The verse that has been constant in Sheila's world is James 5:16 "Confess your faults one to another, and pray one for another, that ye may be healed. The effectual fervent prayer of a righteous man availeth much." Since her late teen years, Sheila also started working in the business world. She loves the behind the scenes work involved in growing and building businesses. She and her husband have owned and operated several businesses, combining their skill sets to be most effective in each endeavor. Sheila is hopeful to bring her experience in the world of business as well as her desire to reach the villages of Africa together with the staff and Board to continue to advocateand advance the ministry of Teamwork Africa.

Roy McCaulley

Roy accepted Jesus Christ as his personal savior at the age of 8. Missions were a big interest of his as he grew up in the church, especially to the continent of Africa. He recognized the call of God on his life as a high school student, and dedicated his life to serve the Lord and prepare to serve in a full-time capacity. It was during his first couple years in college that he began his ministry journey. Roy received his BA in Biblical Literature from Northeastern Bible College and his MS in Bible from Philadelphia Biblical University. His training has enabled him to serve in a number of different capacities and positions of ministry. He has been a Youth Pastor, a Director of Christian Education, an Associate Pastor, an Interim Pastor, and more in the church. He has served in churches in NJ and CT. He has always been involved in church missions in different capacities as he has served in the church. He has had a heart for developing and implementing strategies for sharing the Gospel and meeting the physical needs of people in the US and other countries around the world.
Roy and his wife Amy have been serving together in Christian Schools for the past 15 plus years in NJ, IL and GA. Roy has taught High School Bible while Amy has been a Lower School Principal. They currently minister at Loganville Christian Academy in Loganville, GA. His decision to serve on the board of Teamwork Africa comes as a result of his brother Dale's invitation, along with his passion for missions and Africa. He is excited about the strategic potential for effective ministry that is before TA. One of Roy's life verses is Philippians 1:6. "And I am sure of this, that he who began a goodwork in you will bring it to completion at the day of Jesus Christ."