Geography

Area: 111,369 sq km
Heavily forested coastal state adjoining Sierra Leone, Guinea and Côte d'Ivoire.
Population: 4,195,666 (July 2015 est.)
Annual Growth: 2.47%
Capital: Monrovia
Urbanites: 48.7%
HDI Rank: 169 of 182 (UN Human Development Reports 2009)
Peoples

Peoples: 40 (10% unreached) All peoples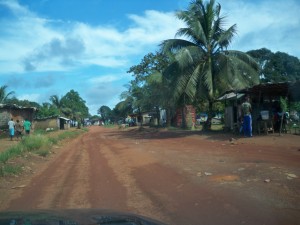 Unreached Peoples Prayer Card

Official language: English Languages: 31 All languages
Religion

Largest Religion: Ethnoreligionist
| Religion | | Pop % | |
| --- | --- | --- | --- |
| Christians | | 85.6 | |
| Muslim | | 12.2 | |
| Traditional | | 0.6 | |
Challenges for Prayer

Obstacles facing the Church include the following:
a) Repair of church buildings and reactivation of closed institutions – including schools, Bible colleges, hospitals and other facilities. Looting and destruction spared a few; many people are working to restore those that were lost.
b) Lack of biblical teaching. The church is often characterized by scriptural ignorance and materialism. As chaos seized the nation, established churches dissolved. A number of syncretistic African independent churches have increased in recent years. The majority of congregations and pastors are open to sensitive teaching and instruction. CenterPoint International Foundation, Development Associates International and Christian Education Foundation of Liberia are a few of the agencies at work in this capacity.
c) Leadership development is a great need; trained spiritual leaders are few. Many leaders had to flee or were killed; most Bible training was brought to a halt. Some refugees who studied theology in the West or elsewhere in Africa are returning with wider vision. Bible schools and seminaries are opening and rebuilding – the Baptist Seminary, Africa Bible College University, the ACFI Christian College, Liberia International Christian College (ULIC), and a Lutheran training centre among them. Trauma counselling must be an integral part of training for Christian leaders and pastors. Pray for the raising up of a new generation of leaders who preach the whole gospel without compromise, competitiveness or jealousies.
The physical needs in Liberia are many – poverty, illiteracy and under-education, HIV/AIDS, public health and sanitation, agricultural reclamation, vocational training. Pray for wisdom and effectiveness for WVI, World Relief, Tearfund and many others seeking to enable Liberians to rebuild their society.
Established in 1847 by freed American slaves, Liberia is a democratic nation of about 3 million people. It is one of the poorest countries in the world. The capital city, Monrovia, is home to one-third of the population; the other 2 million people live in remote villages that comprise "the interior." These villages were devastated physically and personally by the 14 year civil war that ended in 2003, leaving countless orphans. Clean water, education and medical care are unavailable in most interior villages.
Consider the differences between life in Liberia and life in the US.

Liberia
United States

725 deaths/100,000 live births (2015) 15th highest in the world

14 deaths/100,000 live births (2015)

total: 67.5 deaths/1,000 live births

5.87 deaths/1,000 live births

GDP per capita

$900 (2015 est.)

$56,300 (2015 est.)

Number of people living with HIV/AIDS

33,100 (2014 est.)

1.% (2009 est.)

N/A (2015)

Literacy rate
Definition: age 15 and over can read and write.

male: 47.6%

female: 32.8%

(2003 est.)

Male: 99% Female: 99%

(2015 estimate)

Percentage of population using improved drinking water sources

urban: 88.6% of population

rural: 66.2% of population

(2015 estimate)

Urban: 99.4%

Rural: 98.2% (2015 estimate)

Percentage of population using adequate sanitation facilities

urban: 28%

rural: 5.9%

(2015 estimate)

Urban: 100%

Rural: 100% (2015 estimate)

Capital

Monrovia

Washington, D.C.

Population

4,195,666 (July 2015 est.) Kpelle 20.3%, Bassa 13.4%, Grebo 10%, Gio 8%, Mano 7.9%, Kru 6%, Lorma 5.1%, Kissi 4.8%, Gola 4.4%, other 20.1% (2008 census).

321,368,864 (July 2015 estimate)

Languages

English 20% (official), some 20 ethnic group languages few of which can be written or used in correspondence

English 79.1%, Spanish 12.9%, other Indo-European 3.8%, Asian and Pacific island 3.3%, other 0.9% (2011 census)

Religions

Christian 85.6%, Muslim 12.2%, Traditional 0.6%, other 0.2%, none 1.4% (2008 census)

Christian 78.5% (Protestant 51.3%, Roman Catholic 23.9%, other Christian 3.3%), Jewish 1.7%, Muslim 0.6%, other or unspecified 2.5%, unaffiliated 12.1%, none 4% (2007 estimate)

Climate

tropical; hot, humid; dry winters with hot days and cool to cold nights; wet, cloudy summers with frequent heavy showers

Mostly temperate, but tropical in Hawaii and Florida, arctic in Alaska, semiarid in the Great Plains west of the Mississippi River and arid in the Great Basin of the southwest; low winter temperatures in the northwest are warmed occasionally in January and February by Chinook winds from the eastern slopes of the Rocky Mountains.

Area

111,369 sq km slightly larger than Tennessee

9,833,517 sq km

Percentage of population urbanized

49.7% of total population (2015)

81.6%
(2015 estimate)

Life expectancy

male: 58.6 years

female: 60.32 years (2015 est.)

Male: 79.68 years
Female: 81.97 years

(2015 estimate)

Monetary unit

Liberian dollars (LRD)

U.S. dollar (USD)
Sources for facts: The World Factbook, 2015; The State of the World's Children, 2009
Quick Facts on Liberia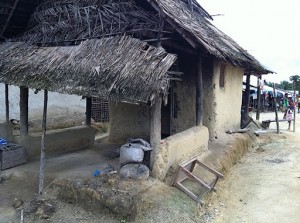 Liberia is ranked 177 of the 185 countries in the Human Development Index
Liberia has currently a 85% national unemployment rate (World Fact Book)
70% of Liberians live on less than 1.5 US dollars per day (UNDP)
Over 200,000 Liberians died during the country's 14 year long civil war (UNDP)
Approximately 40% of Liberian women experienced gender violence during the Civil War – rape, torture and sexual slavery. (UN Women)
Liberia is one of the poorest in the world. 68 % of the rural population and 55% of the urban population live on less than US$1 a day, while 56% of the rural population and 29 % of the urban population fall below the extreme poverty line, lacking the necessary means to meet the cost of basic food needs. (World Food Programme)
Liberian women in rural areas frequently face abuse and violation of their constitutional rights. Traditional practices and social norms often deny women their statutory entitlements to inheritance and property, legally registered marriages, and the maintenance and custody of children. (UN Women)
Women comprise 54% the labour force in both the formal and informal sectors. In agriculture they constitute the majority of smallholder producers and it is estimated that they produce approximately 60 % of agricultural products, carry out more than 80% of trading activities in the rural areas.
90% of Liberian women are employed in the informal sector or agriculture. (FAO)
While 19% of men have completed secondary school or higher, only 8 % of women have accomplished the same.
Maternal mortality is one of the highest in the world, and is estimated at 994/100,000 births (WHO)
Ellen Johnson Sirleaf became President of Liberia in 2005. She is the first woman in Africa to be elected as a head of State.