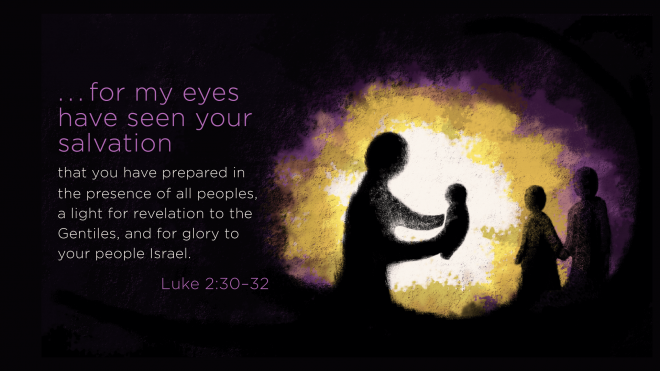 During this wonderful time of the year, it seems our hearts grow as we wrap ourselves in the spirit of Christmas. We discover an extra measure of goodness within ourselves and embrace graciousness in our daily activities. It may be one of the few times of the year we focus on others the most; trying to find meaningful and heartfelt gifts, delivering a surprise plate of Christmas cookies to a neighbor, donating time or goods to a homeless shelter, and of course the list goes on. It's true, we have plenty to keep us busy and bustling during the holidays, but we also find those moments to stop and soak up the unique wonder of this miraculous season.
As we reflect on this season of giving, our thoughts center on the best gift ever given to mankind: the true reason for the season, the birth of the Christ child. So many years ago in the little town of Bethlehem, Jesus Christ was born into this world to save and redeem us all. He was and still is the Gift given to each person, every nation in this world. In Luke 2:30-32, Simeon praised God after Christ's birth saying, "I have seen your salvation, which you have prepared for all people. He is a light to reveal God to the nations…" (NLT). In a world which has seemingly become so much smaller in recent decades due to the internet, globalization, and ease of travel, I find it uniquely marvelous that Christ was the first and perfect Gift given to us all over 2000 years ago. He binds us all together in His miraculous and perfect love, spanning generations and centuries of people on this earth.
While we seek to carry this age-old message of Jesus' love to the nation of Liberia, we recognize we need the help of so many. We rely on the prayers of God's people and the financial support of those He directs towards Teamwork Africa. We are building a strategy to reach across our nation to create awareness of God's movement in Liberia. As we do this, it is critical we are all in prayer for people to respond to God's call for financial and prayerful involvement in this powerful ministry.
During this season of giving, we ask you to prayerfully consider what part God may be asking you to play in this tremendous work. Maybe it's a year-end gift so the ministry can close out some open projects. Maybe it's a sacrificial monthly commitment for 2017 based on faith so Teamwork Africa can say 'yes' to another dire need. Perhaps this is the year to sponsor a Starfish Kid and see the miracles that unfold in a child's life because of your response. Whatever the Holy Spirit whispers to you is what we're asking of you.
We are so humbly honored to be on this journey of love with you all, seeking to continually reveal God's might, love, and true Gift to the nations.
Humbly serving together,
Rebecca Hoffman – Director of Development